Purchasing Advice For Freestanding Soaking Tub
Knowing the space you have to work with is important and it will prevent major headaches once the freestanding soaking tub is already in place. Measure the area where the tub is going to be placed. In addition, you will need space to install your plumbing and have easy access to the plumbing for any future maintenance. As a general rule, you should allow at least 4 feet of space between your tub and the bathroom wall on all sides.
You will need to measure any doors, hallways, stairwells, or any other opening through which the tub must pass. Having to remove the doors, widen open doors or drywall could result in additional labor costs, affecting the budget allocated to other aspects of your project.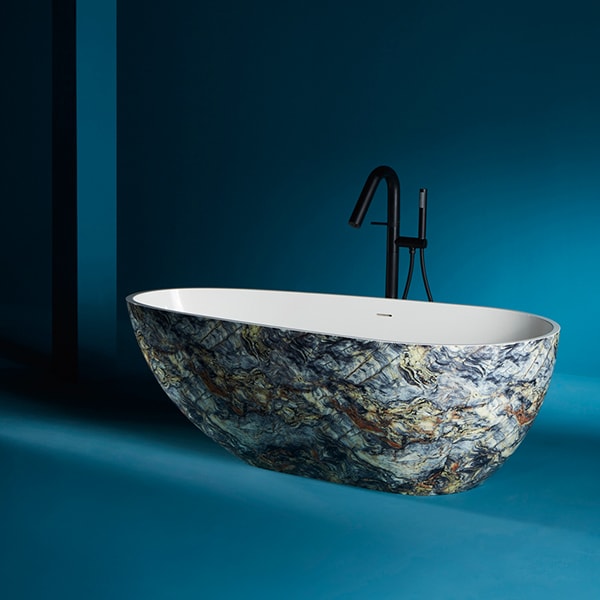 If the tub is installed on a floor above the first level, a heavy tub may be too difficult to carry up your stairs. Likewise, the weight of a heavier tub may require the addition of additional reinforcement under your finished floor if it was not originally designed to support a cast iron or resin tub.
Choose your freestanding tub style
Think about the usefulness of the tub. Will it be frequently used for long and luxurious baths? If so, the depth of the tub will be a high priority.
If you are installing your freestanding tub in a tight space, you may want to consider a Japanese tub. Typically, this style of tub will be the smallest in length, which is compensated for in height. Due to their larger size, these tubs usually contain a built-in seat. The depth of these tubs allows the average adult bather to submerge themselves in the water up to their shoulders, creating a feeling of relaxation for extended baths. Larger versions of Japanese tubs may require an additional seat for a second bather. This style of tub will contain a central drain location and your faucet will usually mount on the opposite end of the seat. Smaller Japanese dippers can measure as little as 40 "in length and up to a more standard size of 60".