Facts About Pedestal Wash Basin In Other Aspects
Today's sinks are available in a variety of designs and shapes to meet the personal preferences of users. However, the pedestal wash basin remains the first choice for most homeowners as it brings a clean and sleek look to the bathroom. In fact, these sinks come in different styles, sizes and materials which also plays a vital role in increasing their popularity. However, there are many other important facts that make these sinks a good choice, but most users are unaware of it. Here we mainly talk about three contions when we put into use.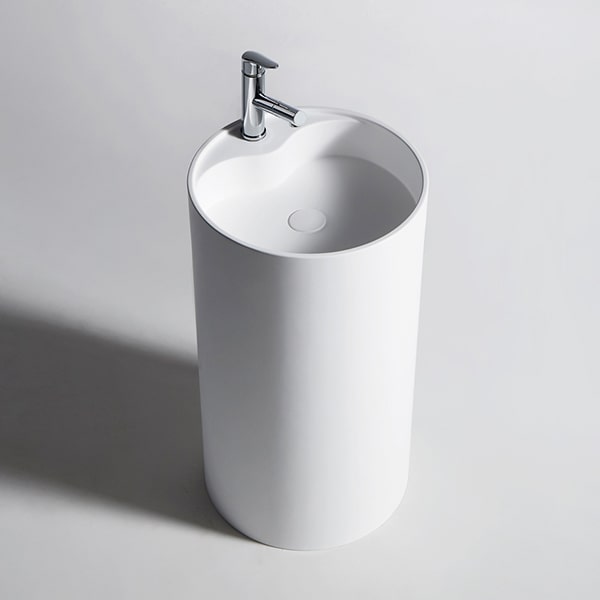 Models available
Most people think that these sinks are only suitable for the traditional pedestal type, that is, the sink is installed on the pedestal. However, there are other lesser-known jars of this type on the market. These mainly include the semi-pedestal type, where the pedestal ends a few feet above the ground and smoothly penetrates the wall. Another common style is the built-in base, where the sink is built into the base to form a vertically elongated oval.
Using the cradle
Contrary to what most people think, the main function of the base in the base basin is to hide the pipe instead of supporting the sink. In fact, the sink is a self-contained unit that can operate quite normally even when the base is removed. This is because when installing this type of washbasin, the washbasin and cabinet are installed on the wall and on the floor, respectively, and although they look like an object, they can still work independently. The only exception is the built-in basic sink, which is actually designed as a single unit.
Water supply options
While most traditional upright sinks are designed to support two faucet arrangements, semi-upright sinks are typically designed for built-in faucets. This meets the basic styling goal, which is to hide the pipe using a single faucet hole. In fact, the half bath sink is most suitable for wall mounted faucets, which also adds to the unique style of the sink.
Understanding the above facts can help users choose the most suitable fsbella pedestal wash basin to meet their personal needs and budget constraints.